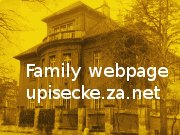 Main links

Interview with Davina de Beer

Bo Simonsson
in May 2021

Luděk Vavruch
* 27/4/51

* * * * *

Michael J Lindell: Absolute proof

Why the election fraud video Absolute proof should be played

Donald Trump's departure speech

The secret history of the shadow campaign that saved the 2020 election

Bidenova barevná revoluce

The Makapansgat Pebble:
Nearly 3 million years ago, an ancestor of modern humans picked this pebble out of a slow-flowing stream in Southern Africa and carried it four kilometers to a cave, where it was discovered by Wilfred Eizman in 1925
*****************************************
Náš předek našel před třemi miliony lety tento oblázek v potoce
a odnesl si ho do jeskyně
vzdálené čtyři kilometry

Happy Masopust / Fašank folks!
Masopust is the Czech/Slovak Mardi Gras. It is celebrated the weekend before Ash Wednesday.
During Masopust people dress up in various costumes (Bear, Butcher, Jew, Governor, Turks, the Bride, and many others) and walk around the town singing and dancing 🎉🎭
In villages merrymakers stop at every house where they are offered a shot of Slivovica and some food, maybe koláče. In cities they mostly celebrate at the cities main square, and have a large festival there
It is a really fun time, and villages really come alive with costumes, masks, and folk costumes 🎺🎺💃🏽
The celebration is called Masopust or Fašank depending on the region of the country. Within Moravia some regions call it Masopust others Fašank.

Masopust
Oucmanice, 3. února 2018

Miluška: Teoreticky by měl být masopusní průvod na masopustní úterý, po něm následuje popeleční středa a tou začíná čtyřicetidenní pust, kdy se nemají pořádat žádné zábavy. Proto se pohřbívá basa. S tou se loučí tklivě plačky (plačící ženy) a mnoho masek přidává pár slov na rozločenou. Průvod končí závěrečnou řečí vedoucího průvodu a starostou obce. Pak už následuje oslava uvnitř hostince s bohatou nabídkou zabíjačkového pohoštění.


***
Valentine's Day:
Pagan or Christian?

Sv. Valentýn

***

S hlubokým zármutkem oznamujeme, že zemřel náš milý přítel, Jaroušek Čermák
14. července 1938 - 17. ledna 2021

Všechno nejlepší Majce
k 80. narozeninám

***

Lucie Ukvitne on the 7th January 2021:
My impulsive, beautiful, artistic, stubborn, self-minded, strong, food-knowledgeable mother turns 80 today!



On the 8th November 1620
at Bílá hora above Prague,
in less than 2 hours,
the fate of the Czech nation was decided for the next 300 years.
The picture shows Písecká brána
400 years after the battle,
the gate did not exist in 1620

***

While you live, shine,
have no grief at all,
life exists only for a short while
and Time demands his due.

Zdenka Vavruchová
30. srpna 1931 - 23. září 2020

Popletla hlavu všem třem bratrům
a kdoví komu ještě

Když měla první narozeniny, hráli tuto písničku:
The Andrew Sisters - Bei mir bist du shein (autor Sholom Secunda)

The Hot Sardines - Moderní verze (2014)

Welcome to Bo Ukvitne
born at 19:46
on 24 June 2020 to
Beate & Erik Simonsson



Velikonoční pondělí.
Křesťané prožívají velikonoční radost ze svého vykoupení.
Lidovým zvykem v Česku je chodit s pomlázkou. Pomlázka je z vrbových proutků pletený bičík, se kterým chlapci chodí na koledu a mrskají děvčata. Při šlehání musí chlapci odříkávat koledy. Děvčatům má mrskání předat jarní svěžest vrbového proutí. (Sabin)



Happy New Year 2020!

To celebrate the 50th anniversary
of emigration
of a family of 13 people
who left the communist Czechoslovakia on 12 April 1969,
55 people in 17 cars arrived
in Ystads on 1 June 2019

Welcome to Matilda Brant
born at 22:02
on 8 May 2019 to
Petra Brant & Andreas Hellström
(47 cm, 3.31 kg)

Jsem tyto dny velice smutný, zavinila to fenka Luna, kterou jsme museli nechat utratit 5. dubna 2019.
Udělala ze mne sentimentální ruinu. Bylo jí skoro 13 a přestaly jí fungovat játra. Několik dní byla u veterináře, ale nedalo se nic dělat.
Druhý den jsem šel do parku za rohem od nás a na druhém jeho konci jsem na strom přibil Lunin obojek. Bylo to její oblíbené místo, byla schopná tam čmuchat celou věčnost. Pak jsem šel na další její místa a tak jsem se s ní znovu loučil. Slzičky mi tekly.
Luna byla dobrý pes. Štěkala když bylo potřeba. Byla inteligentní a osobitá. Věděla dobře co nesmí, což si vyložila po svém: "Mohu to dělat jen když se nikdo nedívá". Její motto bylo "Já to vím sama nejlíp". Tvrdohlavá. V jídle strašně vybíravá, takže bylo těžko poznat, jestli nežere protože je rozmazlená, nebo protože je nemocná. Nebyla přítulná, pro pohlazení si přišla jen zřídka a to jen když viděla, že si pro pohlazení přišel Cody (ten si ovšem chodí neustále). Ale vždy mi ležela u nohou, což byl problém když jsem přecházel z místa na místo. Venku nechodila za mnou, chodila přede mnou, vedla. Jen se občas ohlédla jestli ji následuji. Byla krásná. Černá verze belgického ovčáka zkažená (?), ne! - vylepšená bílým čumákem.
Takže máme ještě Codyho, o hodně mladšího, což je strašná směs plemen s výsledkem, že je to krásný pes. Dělám si legraci, že když ráno vstane jde si nalíčit obličej, aby byl roztomilý.

Milan Govender (5)
advising the German goalkeeper how to play (in German)

and singing that his grandfather,
Petr Vavruch,
knows everything

Milan in January 2019: "Today was yesterday's tomorrow."

Poor sweet little Lovisa Brodén underwent a major operation
on 29 November 2018.

Otřeseni smutnou zprávou oznamujeme, že náhle skonal vzácný člověk,
Ing. František Tichý, CSc

14. dubna 1948 - 31. října 2018

Congratulations to
Jeanette Lhota & Pier Zigante
married on 1 September 2018
in Jonstorp


Shani Vavruch's de Beer clan met at de Hoop resort in September 2018.

Luděk and Helen Vavruch visiting
Olga Mangold

Congratulations to
Niklas Siljegren
and
Veronika Vavruch
married on 8 September 2018
at Sätra Brunn kurort

Návštěva Marty s rodinou u Jiřího a Olivy v srpnu 2018 /
Marta with her family
visiting Jiří and Oliva

Welcome to Alva
born to
Camilla and Ludvig Vavruch
on 25 July 2018

Vítáme Matýska
narozeného
Evičce a Pepovi Dvořákovi
21. července 2018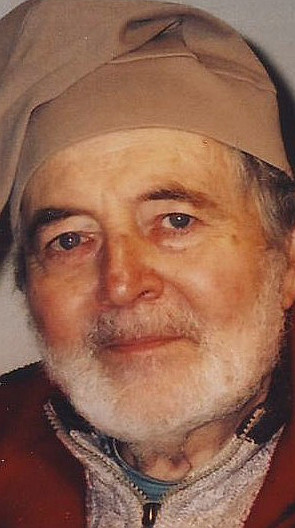 Pavel Vavruch
9. září 1928 - 10. února 2018

Lucie Ukvitne:
Můj otec nyní vydechl naposled na této zemi. Úžasný všestranný člověk.
Krásný, okouzlující, starostlivý, melancholický, statečný i jemný.
Vzdělaný, přemýšlivý, zvídavý, pracovitý, zpěvák, malíř a mentor, vskutku 'renesanční člověk'.
...Pavel Vavruch

Now my father has taken his last breath on this earth. An amazing versatile man.
Handsome, charming, caring, melancholic, brave, gentle.
Thoughtful, curious, well-read,
hard-working, tenor, painter, mentor,
truly "renaissance man".
...Pavel Vavruch

Nu har min pappa tagit sitt sista andetag på denna jord. En fantastisk mångsidig man.
Vacker, charmör, melankolisk, tenor, målare, eftertänksam, omtänksam, nyfiken, beläst, arbetsam, talare, modig, underfundig,
"renässansmänniska"
...Pavel Vavruch


In the cathedral (Facebook)


Helena Gustaffson

Mému strýci Pavlovi

Jeho měkký hlas
a vtipné pero,
oči všímavė a chápavé,
sluch neomylný a nezapomínající.

Jeho smysl pro humor,
barvu a tvar,
v živých vzpomínkách
pak maloval, zpíval a psal.

Jeho milovaná Praha,
děti a vnoučata,
Jeho drahá Marie.

Takový byl Pavel.
Milován a postrádán.
V našich srdcích.

***

Ondřej Vavruch
by se byl dožil 60ti let
16. října 2017

Congratulations to
Diana Olinsson and Lucas Vavruch
married on 14 October 2017

***
Úžasný člověk
Ing. Jarda Petr
odešel 14. října 2017

***

Fly away! - Létání je radost!

Vysvěcení kapličky ke cti a chvále sv. Huberta dne 10. září 2017 v Hradisku

Welcome to Lovisa Brodén
born to
Madeleine and Linus
on 13 August 2017

Veselé velikonoce!

Kiosken wants you
by Oscar Erik Love Vavruch
(Kiosken is a candy store in Sweden)

Donald Trump

Tessa Govender on her 9th birthday
13 January 2017

Veselé vánoce a vše dobré do nového roku 2017

* * *
Merry Christmas and a happy New Year!

Johanka Pedersen as Saint Lucia
in December 2016

3 September 2016: Naming of David Henrik Brant
- David acting as
the 'host' (värd)

Welcome to Jolanka Dvořáková
born to
Evička and Pepa Dvořák
on 25 July 2016

Welcome to David Henrik Brant
born to Petra Brant and
Andreas Hellström
on 11 May 2016

Luděk Vavruch
with his family
celebrating his 65th birthday
in April 2016

Logos Hope
in dry dock in Durban
in April 2016

Mářa Vavruchová
was born 110 years ago
on 9 June 1905 and
JUDr Ladislav Vavruch
120 years ago
on 26 June 1895

Welcome to Evelyn Vavruch
born on 9 June 2015 at 16:17
to Ludvig and Camilla

***
Also welcome to
Isidor Wagner-Pommer
born on 24 June 2015

Ludvík Vaculík
(23 July 1926 - 6 June 2015)
with Marian Kořán's cousin,
writer and translator
Monika Zgustová

Welcome to Oscar,
born to Lucas Vavruch
and Diana Olinsson
on 20 January 2015 at 19:35,
51 cm, 3.610 kg

Slouzněte vesele do roku 2015
* * *
Happy slide into the new year 2015

24. ledna 2015:
Dvacetimetrový smrk na Staroměstském náměstí v Praze byl tentokrát z Nespek (které dobře známe) a byl stejně starý jako já, 72 let.

Welcome to Bo born to
Madeleine and Linus Brodén
on 23 October 2014 at 21:40

Congratulations to
Madeleine Gustavsson
and
Linus Brodén
who got married
on 30 August 2014

Click on photographs of Linus and Madeleine (by Charlotte)

Congratulations to
the whole Kořán clan
and welcome to Alan - born
to Gábina and Mathieu Viger
on 15 June 2014

***
A friend of the family,
Diana Muzik née Brooke
31/5/1924 - 24/3/2014

***
We remember that Babi, Mamička, Mářa Vavruchová
died 20 years ago,
on 23 March 1994 at 11:25

Pepa Dvořák with his daughter
on 14 March 2014

Aleš, Petr and Pavel in 1944
70 years ago

Diana Olinsson and Lucas Vavruch
with their son Albin
on 2 November 2013

Helena Vavruch: 'We did not even all fit in the picture...'

Congratulations to
Jana Tichá and Robert Fuňka
married on 13 September 2013

Linda Brant with her daughter Johanna

Helenka and Luděk Vavruch
admire grandson Albin
born to Lucas and Diana
on 9 September 2013 at 1am,
3.74 kg, 52 cm

Congratulations to
Ludvig and Camilla
married on 20 July 2013

Welcome to Milan Govender
born at 14:13 on 5 March 2013
(2.95 kg, 52 cm)

Welcome to Teodor Wagner-Pommer born on 8 February 2013

Welcome to Johan's and Linda's new daughter Johanna Pedersen
born on 25 January 2013

Leden 2013: Do druhého kola prezidentských voleb postoupil i Karel Schwarzenberg

Marta Brant and Harald Nilsson
were travelling
along the southern coast
of South Africa in December 2012

Tessa Govender's
first day in pre-primary school
on 8 October 2012

Majka & Pavel Vavruch celebrating
50th wedding anniversary
on 31 March 2012

Johan & Andrea Blaauw
got married
in Tokai Forest, Cape Town,
on 24 March 2012

Johan & Andrea Blaauw at their honeymoon in April 2012

Srdečně děkuji všem, kteří přispěli
k velmi vzrušující oslavě mých narozenin. Byl jsem dojat a když jsem začal slzet, odložil jsem ten příspěvek a otevřel další obálku (z krabice vlevo). Jenomže brzy tam byl další, který jsem musel odložit se slovy "That's another crying one" ("Ten by mě také rozbrečel").
A tak jsem slzel a smál se, něco přečetl nahlas a něco přeložil a teď znovu čtu, slzím a směji se. Musím poslat poděkování na asi 70 adres, takže to nebude dnes ani zítra, omlouvám se.
Vzpomínám na vás a děkuji vám.
Váš Petr
Klikni: Petr čte přání

Many heartfelt thanks to all who responded to my family's suggestion and sent me stories, greetings and congratulations. It was very amusing and some of it so moving that I could not stop the tears coming down.
I had to put that contribution aside but there was soon another one like that and I exclaimed, "That's another crying one". And now again I read, laugh and hold back tears.
I will be replying individually but it will take time, sorry!
Thank you for being my friends,
Petr
Click: Petr reading the messages

Ludvig Vavruch
with his girlfriend Camilla
after his graduation
as a doctor of medicine
on 14 January 2012

Welcome to Pavlík (Pavel Victor) born to
Gabriela and Mathieu Viger
on 29 December 2011

Welcome to Leonard born to
Patricie and Bernt Wagner-Pommer
on 10 June 2011 (4.02 kg)

Johan Blaauw and Andrea Vavruch got engaged
on 2 May 2011
at Fish River Canyon:
Tessa's version of the event:
'But who am I going to marry?'

Když nás dali do programu na ochranu svědků, tak jsem si myslel, že to bude trochu na vyšší úrovni

Doc Dr Luděk Vavruch
on his 60th birthday
27 April 2011
(winner of the Mario Boni Award in 2011 by the EUROPEAN SECTION of the CERVICAL SPINE RESEARCH SOCIETY)